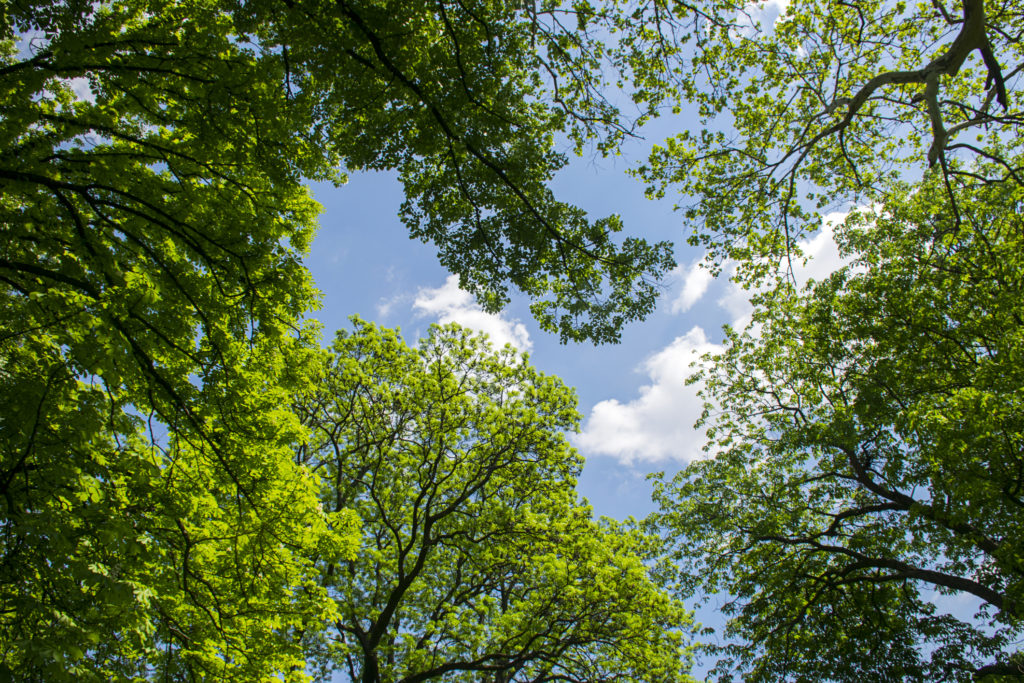 At Kerry's Tree Service, we specialize in tree removal, tree pruning and estate tree servicing across the Thousand Oaks area. We care about your trees, and with 45 years of experience in the industry, you can guarantee that Kerry's Tree Service is going to be the best decision you could make for your tree care services and needs. Our staff are able to service trees across Thousand Oaks, and as we have three ISA Certified Arborists as a part of our specialty team, you can feel safe and secure in the knowledge that your trees are in good hands.
Why Hire An Arborist In Thousand Oaks?
It's always a smart idea to look into your local Thousand Oaks certified arborists when you need tree pruning, tree removal and stump grinding, but ensuring that your arborist is ISA Certified is key. An arborist is a specialist in the care of individual trees, and they have been properly trained to handle and care for trees and their removal. At Kerry's Tree Service, you can guarantee that we have the professionally certified team that you need to ensure that you are experiencing the most up to date knowledge in tree care.
Thousand Oaks Tree Care: It's An Investment
With your trees cared for and well looked after, you can bet that proper tree care with Kerry's Tree Service is an investment that can lead to a substantial return. Properly maintained trees aren't just attractive; they can add value to your property and the land. When trees are left to their own devices, they become poorly maintained, which can be a liability. Trees + extreme weather can lead to injury or danger to the community and your home. By ensuring you hire the right arborist with Kerry's Tree Service in Thousand Oaks, you are guaranteeing that your tree pruning and tree removal needs are covered. It's dangerous work; you need the experts by your side to help. Tree care is the ultimate investment for your trees on your estate. Healthy trees increase property value and thus yield big dividends.
Long Term Care In Thousand Oaks
Whether you have the smallest shrubs or the most massive oak, the nature on your land does nothing less than serve to complement your property and how it looks. The tree care that you invest in has to come from specialists if you want it to be right; which is why you should let Kerry's Tree Service help!
Our Thousand Oaks Tree Service
You deserve expert quality, professionalism and friendly, approachable service from conception to clean up. At Kerry's Tree Service, this is exactly what you can expect. Our experts are ready and waiting to assist and advise on services including:
Tree Pruning
This is the most common tree care service required, and our experts work hard to maximize your urban landscape. Our tree pruning service is one of our most popular, as it's a corrective and preventative measure that keeps your trees from becoming dangerous. We produce healthy and structurally sound trees with every tree pruning, with aesthetics being a part of the goal. At Kerry's Tree Service, we do offer specific types of pruning to enable you to maintain a mature tree in the best condition. Some of these techniques include:
Crown Cleaning

Crown Thinning

Crown Reduction/Shaping

Crown Raising

End-Weight Removal

Structural Pruning

Clear Buildings

Speciality Pruning
If you are in need of tree pruning services in Thousand Oaks, giving Kerry's Tree Service a call today could make things easy for you!
Tree Removal
Sometimes, the best thing that you can do for your trees is to remove them. This is not a job you should look to do yourself, and it's why the talented Thousand Oaks arborists with Kerry's Tree Service are waiting to take your call. Some of the most common reasons for tree removal include:
Dead Tree

Dying or Diseased Trees

Structurally Unstable Trees

Overcrowded or Planted Incorrectly

Landscape Needs
Estate Tree Service
Our business is family owned and operated and has been for 45 years. We are the only premier tree service that specializes in small to large estate properties in Southern California, so when you need a certified arborist to come to you and assess your estate trees, you need to give us a call.
Customer Service Is Our Concern
Over the past nine years, Kerry's Tree Service has received the honor of the Angie's List Super Service Award. It's one of the most important achievements for us, as it comes directly from the comments filled with positivity from our customers. We continue to strive for exceptional service, and our tree pruning and tree removal services in Thousand Oaks are a testament to that service.
Residential & Commercial Tree Service In Thousand Oaks
At Kerry's Tree Service, we pride ourselves on our ability to ensure that our customers are happy and secure in their choice to use our services. Whether you need tree pruning or tree removal for commercial or residential properties, we can be the answer to your prayers. It doesn't matter whether you are running a small or large business, HOA or apartment complex, we can assist you with your tree servicing. We ensure that our experts work alongside you to ensure that your trees are cared for correctly, with all needs met. We aim to provide the least possible disruption to your day to day business.
Contact Kerry's Tree Service Today
Whether you are based in Thousand Oaks or are in the surrounding area, you can rely on the professional and expert service as provided by Kerry's Tree Service. Pruning, removal and general care are just a phone call away, and Kerry's Tree Service, Inc. is fully accredited, insured and licensed, and with three ISA Certified Arborists on staff, you can feel comfortable with us as your tree care experts. We carry general liability and worker's compensation insurances to protect your home, family, and our employees.
Contact us now via our website or on (818) 775-1111, and one of our friendly team will be happy to help.