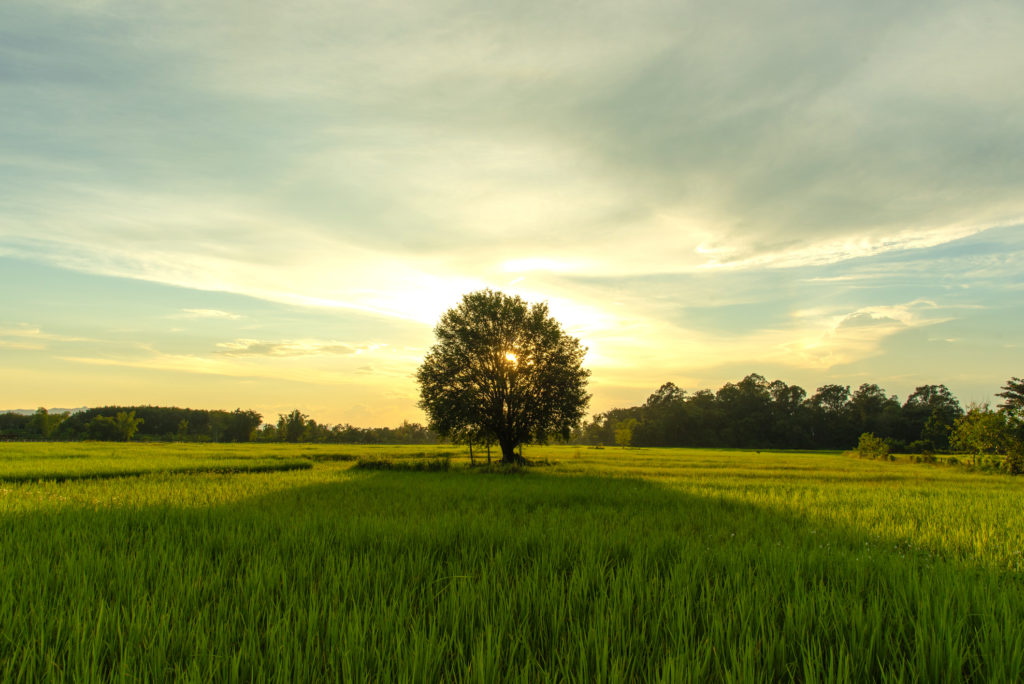 When you are looking for a professional, high-quality arborist in Sherman Oaks, turn to Kerry's Tree Service. We are the local specialists for tree removal, tree pruning and estate tree servicing and we do our job well. Our experts care about your trees, their care and their maintenance - just like you do! You can guarantee that behind our 45 years of experience, you are getting a team that are ISA Certified Arborists. We endeavour to ensure that your trees are given the very best in quality care.
Tree Care Is An Investment. Here's Why:
Getting your trees to their best health is not something that you can do for yourself. You need the experts to work alongside you to ensure that you get a substantial return. Majestic, beautiful and healthy trees all contribute to your house value as well as the general community feel. Well-maintained trees give your home a look of elegance and charm, and it shows the world that you care about nature by your home. Trees that are maintained well are not a liability to your property value in Sherman Oaks, and being a part of the community means caring for it.
With the right team at Kerry's Tree Service in Sherman Oaks, you can guarantee that your tree pruning needs are covered 100%. Our experts can assess your trees and ensure that any work that needs to be done to keep your trees safe for you and your community is done swiftly.
Size doesn't matter when it comes to the health of your trees. Nature on your land serves the area, complementing the property and adding value to your home. Our experts know precisely what they're doing when it comes to your trees, so let us help.
Hire An Arborist In Sherman Oaks
Sherman Oaks is an affluent area, filled with large estates and homes that are adorned with trees both large and small. When your trees are in trouble, you need the professionals to come and save the day. Kerry's Tree Service can provide you with ISA Certified arborists that are excellent at what they do. Individual trees have individual needs, and our experts are trained in what to look for to care for your trees. Our team is highly qualified and professionally certified, so you know you're getting the best possible service for your tree removal and tree pruning needs.
Our Services In Sherman Oaks
We find that you and your trees deserve the best, from conception to clean up. Kerry's Tree Service offers you precisely that - the best. We have experts on hand right now who can advise you on the following issues:
Tree Pruning
It may be the most commonly requested service, but not everyone knows when their trees need pruning. In Sherman Oaks, Kerry's Tree Service works hard to get your trees back to their best self while offering an aesthetic service to maximize your landscape. Pruning is a preventative measure that ensures your trees remain safe and without risk of being a danger to the general public. We aim to provide that your Sherman Oaks estate has trees that are structurally sound and aesthetically pleasing at the same time. We use a variety of techniques to achieve this, including (but not limited to):
Crown Cleaning

Crown Thinning

Crown Reduction/Shaping

Crown Raising

End-Weight Removal

Structural Pruning

Clear Buildings

Speciality Pruning
Don't wait around if you feel that you are in need of tree pruning services. Calling Kerry's Tree Service today will change the way you care for your trees - for life.
Tree Removal
If pruning and maintenance through the years aren't helping your trees, the best thing that you can do is have them removed. For this, you need certified arborists, and in Sherman Oaks, Kerry's Tree Service is your best bet. Some of the most common reasons for tree removal include:
Dead Tree

Dying or Diseased Trees

Structurally Unstable Trees

Overcrowded or Planted Incorrectly

Landscape Needs
Estate Tree Service
Whether you are looking for help with your small estate tree service, or you have a more significant estate that requires care and maintenance, our service can help. We've got 45 years experience in trees, and we know that when you need a certified arborist to assist you, you need high-quality. This is what we offer. Giving us a call today could ensure that our estate maintains its elegance and charm.
Winning Awards
Sherman Oaks is a place that deserves the best, and for the past nine years, we have had the honor of achieving Angie's List Super Service Award. So, you can guarantee that Kerry's Tree Service can provide you with a stellar service that puts customers first. We strive and achieve exceptional service on a regular basis, and our tree pruning and tree removal services in Sherman Oaks are popular for a reason.
Tree Services In Sherman Oaks
Tree services in Sherman Oaks are not just residential estate tree services. They are also commercial. From small to large business premises, we can care for on-site trees of all shapes and sizes. Trees need servicing in a business environment for safety and aesthetic purposes, as well as the reasons for value in a residential environment. At Kerry's Tree Service, we ensure that our professional team cares for your trees of all types.
Contact Kerry's Tree Service Today
Whether you are based in Sherman Oaks or are in the surrounding area, you can rely on the professional and expert service as provided by Kerry's Tree Service. Pruning, removal and general care are just a phone call away, and Kerry's Tree Service, Inc. is fully accredited, insured and licensed, and with three ISA Certified Arborists on staff, you can feel comfortable with us as your tree care experts. We carry general liability and worker's compensation insurances to protect your home, family, and our employees. Contact us now via our website or on (818) 775-1111, and one of our friendly team will be happy to help.